Featured Products
Minor Metals, Rare Earths
Go to Metals And Alloys
Metals And Alloys
Various minor metals and rare earths are available, including different powders, wires, rods, pieces and targets. Alloys could prepared from minor metals and rare earths too.
Go to Chemical Compounds
Chemical Compounds
Though they get small productions, minor metals and rare earths play important roles in modern science technology, especially chemical compounds as lithium sulfide, scandium oxide.
Go to Sputtering Targets
Sputtering Targets
Sputtering targets cover many different metals, compounds, alloys, oxides, nitrides, sulfides, carbides, borides, fluorides and tellurides, which process to round, foil, rod, wire and pieces.
Go to Rare Earths
Rare Earths
China have abundant rare earths, including heavy rare earths as scandium, yttrium, terbium, dysprosium, lutetium and light rare earths as lanthanum, neodymium, europium, samarium.
Professional Products
Minor metals and rare earths promote the development
Modern technology couldn't avoid minor metals and rare earths
Minor metals and rare earths are cornerstone of high-end technology like semiconductor, photoelectric, energy, machinery, pharmaceuticals.
Bi, Te, Ga, In, Ge, Se, Cd, Hg,Tl,Ru

Sulfide,Nitride,Sulfate,Carbonate

Pd,Ir,Rh,Re,Ru,Ta,Cr,Mo,Zr,Hf,Yb

Sc,Y,Tb,La,Pr,Dy,Nd,Er,Tm,Eu,Ho
Advantages
Products, Services
Specification Variety
Self-Developing
Minor metals and rare earths are main products. Their derviates, compounds and alloys can be customized, for examples, sulfides, nitride, fluoride, hydride, borides, nitrate, carbonate, acetate, foils, wires and sputtering targets with different shapes, purity and sizes.
Professional Services
Rich Experience
Our staffs are specialized in minor metals, rare earths, chemical compounds, derivates and alloys with rich experience. They know well various production method and knowledge about the products. These would benefit in client's researches, trials and commercial applications.
Customized Products
Compounds, Targets
Advanced chemical compounds and sputtering targets can be prepared against clients' demands. Various rare earth sulfides, nitrides, hydrides, fluoride, thallium salts, metal foils, sputtering targets are developed according to requirement. It helps to meet changing demands.
100% Quality Assurance
Purity, Size, Ratio
The agreed quality is guaranteed 100%. If there is difference, refunding could be requested. What we guarantee include requested purity, sizes, alloy ratios, phase, morphology, appearance, processing methods, surface finishing, delivery time and package.
Latest News
Industrial Development
Electronic grade polycrystalline silicon of purity 99.999999999% put into mass production in China recently. After a series of test, trial and confirmation, recent batch of high purity silicon material that is for integrated circuit already exported to South Korea. They also supply to some wafer domestic manufacturer. This mean silicon material that China enterprise process Read more about China Enterprise Achieve Mass Production of Polycrystalline Silicon[…]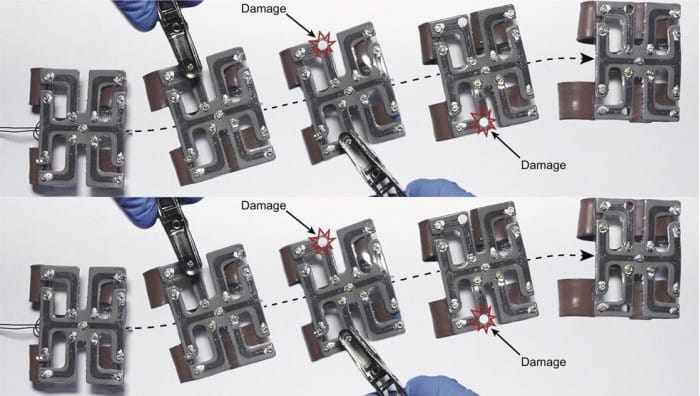 Researchers got new breakthrough in new metal-elastomer composite, which can self heal and create new electrical connection that bypass the damage area. This new material does not only apply to robot, but also adjustable circuit, soft machine, biological inspiration robot and wearable electronics. Before this research, the problem of soft and transformable circuit is easy Read more about New Metal Elastomer Composite That Self Heal After Damaging[…]
Move to new website, keep same service
Previous
Next