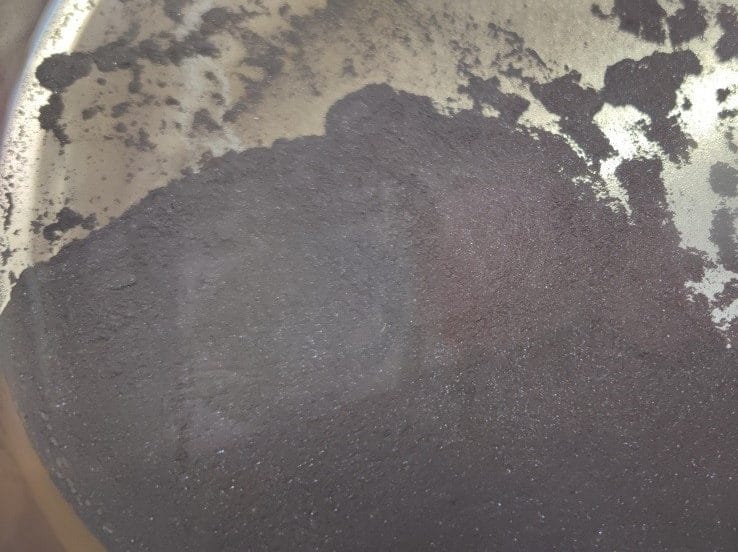 Samarium powder is made from samarium metal, including samarium metal by reduction method and distillation method. Although samarium ingot is offwhite, the powder is dark gray. It oxidizes in air and darken. The particle size is -100mesh. If too small, it would self-ignite. Samarium metal is relatively stable in dry air and form a layer of oxide in moisture air. It soluble in acides, but not in water. It is easy to combine with nonmetal elements as boron (SmB6) , iodine (SmI2), sufure (Sm2S3) and so on. The common samarium alloys are SmCo5 and Sm2Co7. Except these two, samarium-iron alloy, samarium-lead alloy , aluminum-samarium-gadolinium alloy , samarium-palladium alloy, samarium-magnesium alloy and lead-samarium-tin alloy are also available.
Samarium Powder
| | | |
| --- | --- | --- |
| CAS No.:7440-19-9 | Molecular Formula:Sm | Molecular Weight:150.36 |
| EINECS No.:231-128-7 | Melting Point:1072℃ | Boiling Point:1900℃ |
Applications
Samarium powder is raw material for production of samarium diiodide and various alloys. It play a part in many organic reactions too. Samarium rods apply to make permanent magnets, carbon arc lamp, infrared absorbing glass,neutron absorber of reactor. Calcium oxide crystal doped with Sm can use as laser material.