Ytterbium metal is silvery rare earth metals, which is soft and ductile. It can process into many kind of targets or other shapes as foil, rod, cylinder, powder and ingot. Yb slowly oxidize in air. It is relatively stable. It mainly exists in xenotime and euxenite. Yb metal powder is insoluble in water, but soluble in acid and liquid ammonia. There are two production methods, distillation and reduction. Ytterbium ingot can process into foil, wire, slug, sheet, rod, powder and sputtering target. Ytterbium purity is of REM 99.99%. However its powder is of REM 99.9% and particle size -100mesh and -200mesh.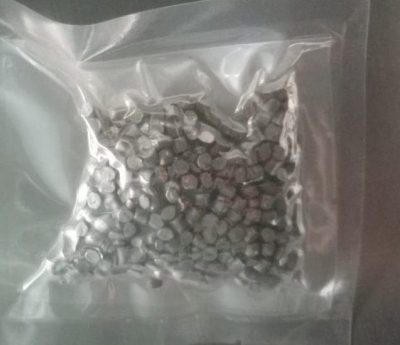 Ytterbium Metal
| | | | |
| --- | --- | --- | --- |
| CAS No.: 7440-64-4 | EINECS No.: 231-173-2 | Molecular Formula: Yb | Molecular Weight: 173.04 |
| Melting Point:819℃ | Boiling Point:1196℃ | Density: 6.97 | |
Applications
Ytterbium target is for sputtering. It is also raw material for special alloys, which is mainly for metallurgy and chemical experiments. Ytterbium alloys get wide applications in dental.
In recent years, ytterbium wires get rapid development in optical fibre communication and laser technique as phosphate glass doping erbium-ytterbium, Yb:YAG, Yb:GGG, Yb:FAP, Yb:S-FAP, Yb:YVO4, borate doping Yb and silicate salts.
Ytterbium metal is also activating agent for fluorescent powder, radio ceramics, additive for magnetic bubble of computer memory device and optical glass.